&
Help from the Universe
The Universe is here to help
C W Leadbeater's
Definition of Occultism
How shall we define occultism ? The word is derived from the Latin occultus, hidden; so that it is the study of the hidden laws of nature. Since all the great laws of nature are in fact working in the invisible world far more than in the visible, occultism involves the acceptance of a much wider view of nature than that which is ordinarily taken.
The occultist, then, is a man who studies all the laws of nature that he can reach or of which he can hear, and as a result of his study he identifies himself with these laws and devotes his life to the service of evolution.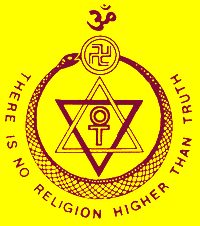 &
Help from the Universe
__________________________
Find out more about
Theosophy with these links
links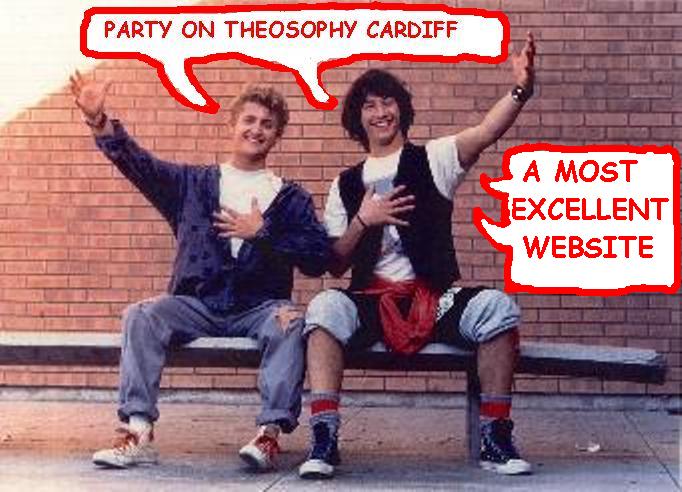 The Cardiff Theosophical Society Website
The National Wales Theosophy Website
Theosophy Cardiff's Instant Guide to Theosophy
Theosophy Cardiff's Gallery of Great Theosophists
Dave's Streetwise Theosophy Boards
The Theosophy Website that welcomes
If you run a Theosophy Group you 
can use this as an introductory handout.
One liners and quick explanations
About aspects of Theosophy
The Voice of the Silence Website
An Independent Theosophical Republic
Links to Free Online Theosophy 
Study Resources; Courses, Writings, 
The main criteria for the inclusion of
links on this site is that they have some
relationship (however tenuous) to Theosophy
and are lightweight, amusing or entertaining.
Topics include Quantum Theory and Socks,
Dick Dastardly and Legendary Blues Singers.
An entertaining introduction to Theosophy
For everyone everywhere, not just in Wales
It's all "water under the bridge" but everything you do
makes an imprint on the Space-Time Continuum.
A selection of articles on Reincarnation
Provided in response to the large number
of enquiries we receive on this subject
No Aardvarks were harmed in the
The Spiritual Home of Urban Theosophy
The Earth Base for Evolutionary Theosophy
____________________________________
A B C D EFG H IJ KL M N OP QR S T UV WXYZ
Complete Theosophical Glossary in Plain Text Format
1.22MB
___________________________
Classic Introductory Theosophy Text
A Text Book of Theosophy By C W Leadbeater
What Theosophy Is  From the Absolute to Man
The Formation of a Solar System  The Evolution of Life
The Constitution of Man  After Death  Reincarnation
The Purpose of Life  The Planetary Chains
The Result of Theosophical Study
_____________________
Preface to the American Edition    Introduction
Occultism and its Adepts    The Theosophical Society
First Occult Experiences   Teachings of Occult Philosophy
Later Occult Phenomena    Appendix
Try these if you are looking for a
local Theosophy Group or Centre
UK Listing of Theosophical Groups
____________________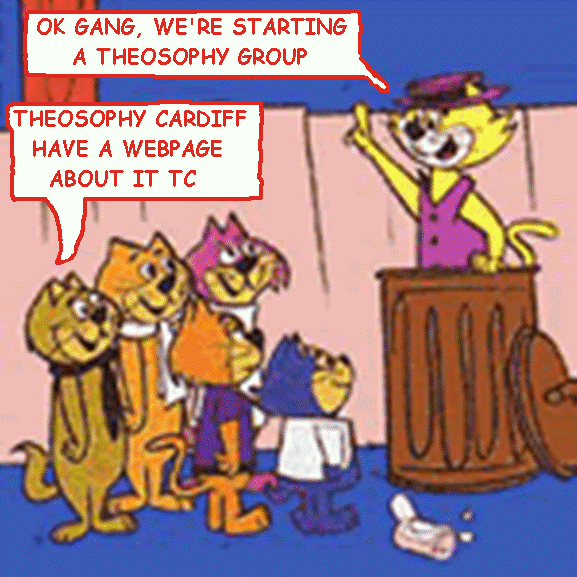 Your Own Theosophy Group Starts Here
A Guide to starting your own Theosophy Group
These are suggestions and pointers for forming
your own independent Theosophy Group and
not instructions on how to form a branch of a
larger Theosophical Organisation.
The subject of affiliation to a larger body is
covered but as affiliation may mean compromise
and nobody owns Theosophy anyway, we leave
that decision entirely up to you
________________________
Tekels Park to be Sold to a Developer
Members of the Theosophical Society worldwide are dismayed to learn that this Jewel in the Theosophical Crown, Tekels Park, is to be sold to a developer.
Tekels Park is a 50 acre woodland park in Camberley, Surrey, England which was purchased for the Theosophical Society in England in 1929.
Concerns are being raised about the fate of the deer and other wildlife and there has been no comment on this issue from Tekels Park Estate Limited, who manage the Park on behalf of the Adyar based Theosophical Society in England.
Tekels Park is sanctuary for animal wildlife including deer, foxes, squirrels, badgers and stoats, and for birdlife including sparrowhawks, woodpeckers, tawny owls and many more. There are many species of trees including 3 types of redwood, ginkgo, eucalyptus, red oak, tall magnolias and lebanese cedars.
Madeleine Leslie-Smith, a long-term resident of Tekels Park wrote 'A personal recollection' in 1996. She commented: 'Tekels Park is in reality a mini Nature reserve ... It is up to us to preserve it from encroachment so that it may increasingly become a centre of Peace and dynamic spirituality'
The Sale of Tekels Park to a Developer
________________________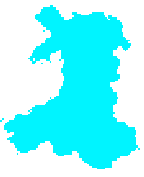 General pages about Wales, Welsh History
and The History of Theosophy in Wales
Wales is a Principality within the United Kingdom and has an eastern
border with England. The land area is just over 8,000 square miles.
Snowdon in North Wales is the highest mountain at 3,650 feet.
The coastline is almost 750 miles long. The population of Wales
as at the 2001 census is 2,946,200.