&
Help from the Universe
The Universe is here to help
A Timely Intervention
From Invisible Helpers
By C W Leadbeater
VARIED as is this work on the astral plane, it is all directed to one great end - the furtherance, in however humble a degree, of the processes of evolution.
Occasionally it is connected with the development of the lower kingdoms, which it is possible slightly to accelerate under certain conditions. A duty towards these lower kingdoms, elemental as well as animal and vegetable, is distinctly recognized by our adept leaders, since it is in some cases only through connection with or use by man that their progress takes place.
But naturally by far the largest and most important part of the work is connected with humanity in some way or other. The services rendered are of many and various kinds, but chiefly concerned with man's spiritual development, such physical interventions as are recounted in Some Instances of Help being
exceedingly rare. They do, however, occasionally take place, and though it is my wish to emphasize rather the possibility of extending mental and moral help to our fellow-men, it will perhaps be well to give two or three instances in which
friends personally known to me have rendered physical assistance to those in sore need of it, in order that it may be seen how these examples from the experience of the helpers gear in with the accounts given by those who have received the supernormal aid - such stories, I mean, as those which are to be found in the literature of so-called "supernatural occurrences."
In the course of a recent civil disturbance in an unstable country one of our members was sent upon an errand of mercy which may serve as an illustration of the way in which help upon this lower plane has occasionally been given.
It seems that one night a certain farmer and his family in that country were sleeping tranquilly in fancied security, quite unaware that only a few miles away guerillas were lying in ambush maturing fiendish plots of murder and rapine.
Our member's business was in some way or other to arouse the sleeping family to a sense of the terrible danger which so unexpectedly menaced them, and she found this by no means an easy matter.
An attempt to impress the idea of imminent peril upon the brain of the farmer failed utterly, and as the urgency of the case seemed to demand strong measures, our friend decided to materialize herself sufficiently to shake the housewife by the shoulder and adjure her to get up and look about her. The moment she saw that she had been successful in attracting attention she vanished, and the
farmer's wife has never from that day to this been able to find out which of her neighbours it was who roused her so opportunely, and thus saved the lives of the entire family, who but for this mysterious intervention would undoubtedly have been massacred in their beds half an hour later; nor can she even now understand how this friend in need contrived to make her way in, when all the windows and doors were found so securely barred.
Being this abruptly awakened, the housewife was half inclined to consider the warning a mere dream; however, she arose and looked around just to see that all was right, and fortunate it was that she did so, for though she found nothing
amiss indoors she had no sooner thrown open a shutter than she saw the sky red with a distant conflagration. She at once roused her husband and the rest of the family, and owing to this timely notice they were able to escape to a place of
concealment near at hand just before the arrival of the guearillas, who destroyed the house and ravaged the fields indeed, but were disappointed of the human prey which they had expected. The feelings of the rescuer may be imagined when she read in the newspaper some time afterwards an account of the providential deliverance of this family.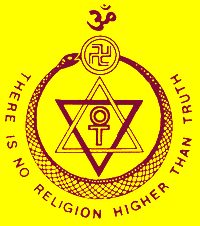 &
Help from the Universe
__________________________
Find out more about
Theosophy with these links
links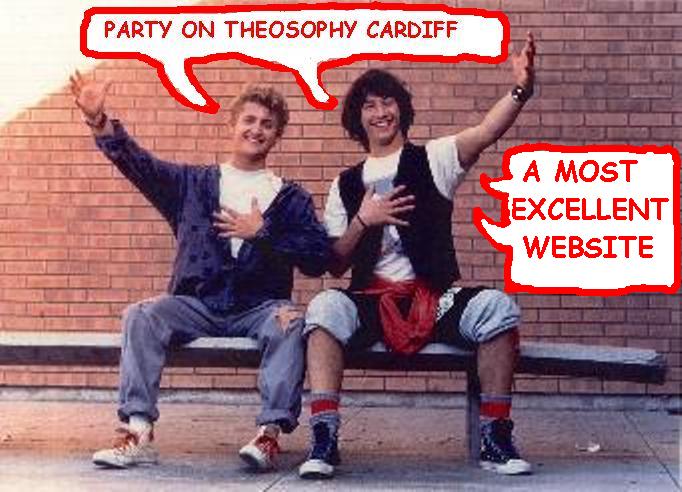 The Cardiff Theosophical Society Website
The National Wales Theosophy Website
Theosophy Cardiff's Instant Guide to Theosophy
Theosophy Cardiff's Gallery of Great Theosophists
Dave's Streetwise Theosophy Boards
The Theosophy Website that welcomes
If you run a Theosophy Group you 
can use this as an introductory handout.
One liners and quick explanations
About aspects of Theosophy
The Voice of the Silence Website
An Independent Theosophical Republic
Links to Free Online Theosophy 
Study Resources; Courses, Writings, 
The main criteria for the inclusion of
links on this site is that they have some
relationship (however tenuous) to Theosophy
and are lightweight, amusing or entertaining.
Topics include Quantum Theory and Socks,
Dick Dastardly and Legendary Blues Singers.
An entertaining introduction to Theosophy
For everyone everywhere, not just in Wales
It's all "water under the bridge" but everything you do
makes an imprint on the Space-Time Continuum.
A selection of articles on Reincarnation
Provided in response to the large number
of enquiries we receive on this subject
No Aardvarks were harmed in the
The Spiritual Home of Urban Theosophy
The Earth Base for Evolutionary Theosophy
____________________________________
A B C D EFG H IJ KL M N OP QR S T UV WXYZ
Complete Theosophical Glossary in Plain Text Format
1.22MB
___________________________
Classic Introductory Theosophy Text
A Text Book of Theosophy By C W Leadbeater
What Theosophy Is  From the Absolute to Man
The Formation of a Solar System  The Evolution of Life
The Constitution of Man  After Death  Reincarnation
The Purpose of Life  The Planetary Chains
The Result of Theosophical Study
_____________________
Preface to the American Edition    Introduction
Occultism and its Adepts    The Theosophical Society
First Occult Experiences   Teachings of Occult Philosophy
Later Occult Phenomena    Appendix
Try these if you are looking for a
local Theosophy Group or Centre
UK Listing of Theosophical Groups
____________________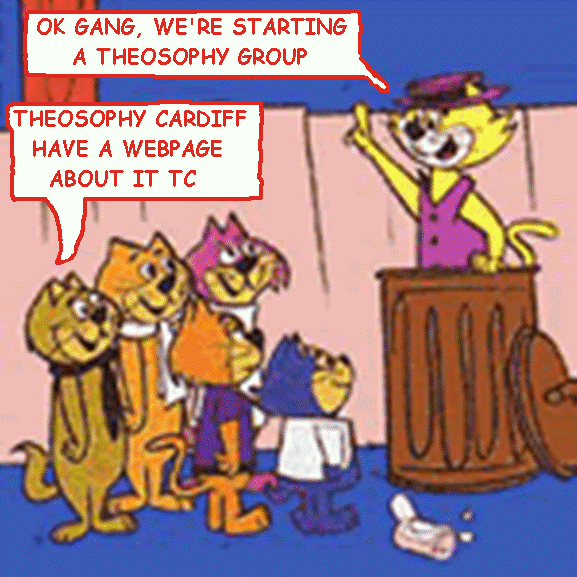 Your Own Theosophy Group Starts Here
A Guide to starting your own Theosophy Group
These are suggestions and pointers for forming
your own independent Theosophy Group and
not instructions on how to form a branch of a
larger Theosophical Organisation.
The subject of affiliation to a larger body is
covered but as affiliation may mean compromise
and nobody owns Theosophy anyway, we leave
that decision entirely up to you
________________________
Tekels Park to be Sold to a Developer
Members of the Theosophical Society worldwide are dismayed to learn that this Jewel in the Theosophical Crown, Tekels Park, is to be sold to a developer.
Tekels Park is a 50 acre woodland park in Camberley, Surrey, England which was purchased for the Theosophical Society in England in 1929.
Concerns are being raised about the fate of the deer and other wildlife and there has been no comment on this issue from Tekels Park Estate Limited, who manage the Park on behalf of the Adyar based Theosophical Society in England.
Tekels Park is sanctuary for animal wildlife including deer, foxes, squirrels, badgers and stoats, and for birdlife including sparrowhawks, woodpeckers, tawny owls and many more. There are many species of trees including 3 types of redwood, ginkgo, eucalyptus, red oak, tall magnolias and lebanese cedars.
Madeleine Leslie-Smith, a long-term resident of Tekels Park wrote 'A personal recollection' in 1996. She commented: 'Tekels Park is in reality a mini Nature reserve ... It is up to us to preserve it from encroachment so that it may increasingly become a centre of Peace and dynamic spirituality'
The Sale of Tekels Park to a Developer
________________________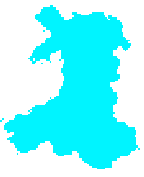 General pages about Wales, Welsh History
and The History of Theosophy in Wales
Wales is a Principality within the United Kingdom and has an eastern
border with England. The land area is just over 8,000 square miles.
Snowdon in North Wales is the highest mountain at 3,650 feet.
The coastline is almost 750 miles long. The population of Wales
as at the 2001 census is 2,946,200.