Study Resource with Links to More Stuff
________________________________________
The
South of Heaven
Webpages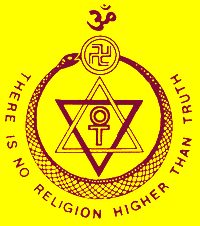 The South of Heaven
Guide to
&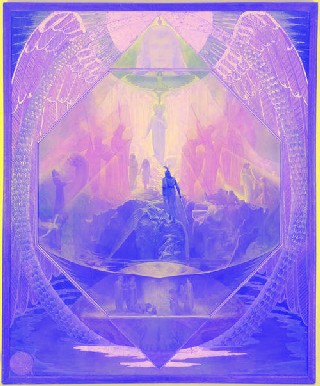 Angels
Return to Theosophy and Devachan Index
Return to Theosophy & Dreams Index
Return to Theosophy and Angels Index
Archangels of the
Judeo Christian Tradition
Ariel Azrael Chamuel Jeremiel Jophiel 
Gabriel Haniel Metatron Michael Raguel
Raphael Raziel Sandalphon Uriel Zadkiel
Ariel
Ariel's name means 'Lion or lioness of God' and this archangel is associated with lions and animals. Ariel is involved with healing and protecting nature and that includes the animals, fish and birds, especially the wild ones.
Azrael
His name means 'Whom God helps'. Azrael's role is primarily to cross people over to heaven at the time of physical death. Azrael comforts people prior to their physical death, ensures they do not suffer during death, and helps them to assimilate on the other side. If you've lost someone, call upon Azrael for support and comfort.
Chamuel
Chamuel' name means "He who sees God' or 'He who seeks God' Chamuel is a powerful healer leader in the angelic hierarchy known as the 'Powers' who protect the world from fearful and lower energies. If your fearful about world events, call upon Chamuel for comfort, protection, and intervention.
Gabriel
Gabriel's name means 'God is my strength' Gabriel guides would be parents towards child conception or through the process of adopting a child. This archangel also helps anyone whose life purpose involves art or communication. Defender of the Element of Water and of the West. The Angel of Resurrection, Mercy and Peace and benefactor of Messengers
Haniel
Haniel's name means 'Glory of God' Haniel helps us to recover lost secrets of natural healing remedies. Haniel also helps us enjoy more grace in our lives. To add beauty, harmony, and the company of wonderful friends to your life call upon Haniel.
Jeremiel
Jeremiel's name means 'Mercy of God' In addition to being an archangel of prophetic vision's, Jeremiel helps newly-crossed over souls to review their lives. This is a service he helps those still living with, too. If you'd like to take an inventory of your life, so as to make positive adjustments, call upon Jeremiel.
Jophiel
Jophiel's name means 'Beauty of God' and this archangel is known as the 'Patron of Artists' Jophiel helps us to think beautiful thoughts and to therefore create, manifest, and attract more beauty into our lives.
Metatron
Metatron is a fiery, energetic angel who has a special place in his heart for children, especially those who are spiritually gifted. After the Exodus, Metatron led the children of Israel through the wilderness and onto safety. He continues to lead children today, both on earth and in heaven.
Michael
Michael's name means 'He who is like God' or 'He who looks like God' His chief function is to rid the earth and its inhabitants of the toxins associated with fear. Michael gives guidance and direction for people who are stuck or lost with respect to their life's purpose or career path. Defender of the Element of Fire and of the South. Leader of the Archangels, he is the Angel of Protection, Justice & Strength.
Raguel
Raguel's name means 'Friend of God' His chief role in heaven is to oversee all of the other archangels and angels, to ensure that they're all working together in a harmonious and orderly fashion, according to Divine order and will.
Raphael
Raphael's name means 'God heals' or 'God has healed' based upon the Hebrew word, Rapha, which means 'doctor' or 'healer' Raphael is a powerful healer of physical bodies, both for humans and animals. Defender of the Element of Air and of the East. He is the Angel of Love, Joy and Laughter, custodian of the Tree of Life and of Healing Powers.
Raziel
Raziel's name means 'secret of God' because he works so closely with God that he knows all of the secrets of the universe, and how it operates. Raziel can help you too understand esoteric material and increase you ability to see, hear, know and feel Divine guidance.
Sandalphon
Sandalphon's name means 'brother' in Greek, a reference to his twin brother, the archangel Metatron. The twins are the only archangels in heaven who were originally mortal men. Sandalphon's chief role is to carry human prayers to God, so they may be answered.
Uriel
Uriel's name means 'God is light' 'Gods light' or 'Fire of God' because he illuminates situations and gives prophetic information and warnings. Perhaps because of his connection to Noah, and the weather elements of thunder and lightening, Uriel is considered an archangel who helps us with natural disaster. Call upon archangel Uriel to avert such events, or to heal and recover in their aftermath. Defender of the Element of Earth and of the North. Angel of Nature, Visions and Instruction, custodian of Prophecy,
Zadkiel
Zadkiel's name means 'The righteousness of God' Zadkiel can help you hold mercy and compassion towards yourself and others, and let go of judgements and unforgivingness. If you're having difficulty forgiving yourself or someone else, ask Zadkiel to intervene.
Return to Theosophy and Devachan Index
Return to Theosophy & Dreams Index
Return to Theosophy and Angels Index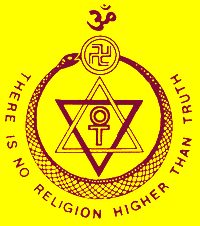 The South of Heaven
Guide to
Theosophy & Angels
Find out more about
Theosophy with these links
links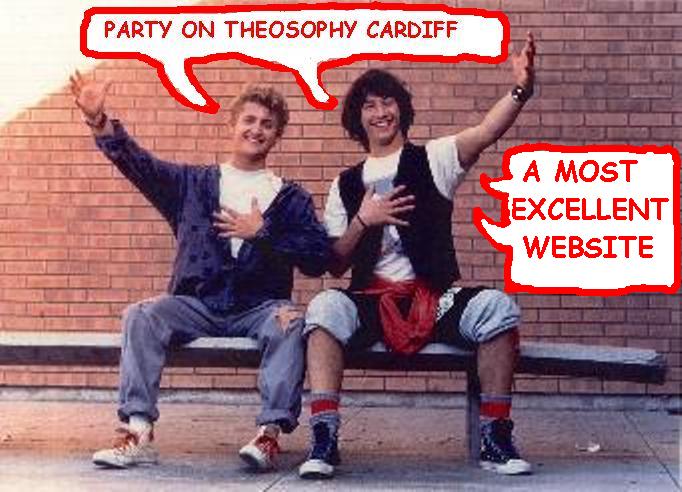 The Cardiff Theosophical Society Website
The National Wales Theosophy Website
Theosophy Cardiff's Instant Guide to Theosophy
Theosophy Cardiff's Gallery of Great Theosophists
Dave's Streetwise Theosophy Boards
The Theosophy Website that welcomes
absolute beginners
Independent Theosophy Blog
If you run a Theosophy Group you 
can use this as an introductory handout.
One liners and quick explanations
About aspects of Theosophy
The Voice of the Silence Website
An Independent Theosophical Republic
Links to Free Online Theosophy 
Study Resources; Courses, Writings, 
The main criteria for the inclusion of
links on this site is that they have some
relationship (however tenuous) to Theosophy
and are lightweight, amusing or entertaining.
Topics include Quantum Theory and Socks,
Dick Dastardly and Legendary Blues Singers.
An entertaining introduction to Theosophy
For everyone everywhere, not just in Wales
It's all "water under the bridge" but everything you do
makes an imprint on the Space-Time Continuum.
A selection of articles on Reincarnation
Provided in response to the large number
of enquiries we receive on this subject
No Aardvarks were harmed in the
The Spiritual Home of Urban Theosophy
The Earth Base for Evolutionary Theosophy
Theosophical Movement in Wales
High Drama & Worldwide Confusion
as Theosophy Cardiff Separates from the
Welsh Regional Association (formed 1993)
____________________________________
A B C D EFG H IJ KL M N OP QR S T UV WXYZ
Complete Theosophical Glossary in Plain Text Format
1.22MB
_____________________
Camberley, Surrey, England GU15 – 2LF
Tekels Park to be Sold to a Developer
Concerns are raised about the fate of the wildlife as
The Spiritual Retreat, Tekels Park in Camberley,
Surrey, England is to be sold to a developer
Many feel that the sale of a sanctuary for 
wildlife to a developer can only mean disaster
Confusion as the Theoversity moves out of 
Tekels Park to Southampton, Glastonbury & 
Chorley in Lancashire while the leadership claim
that the Theosophical Society will carry on using 
Tekels Park despite its sale to a developer
Theosophy talks of a compassionate attitude
to animals and the sale of the Tekels Park
sanctuary for wildlife to a developer has
Future of Tekels Park Badgers in Doubt
Tekels Park & the Loch Ness Monster
A Satirical view of the sale of Tekels Park
in Camberley, Surrey to a developer
The Toff's Guide to the Sale of Tekels Park
What the men in top hats have to say about the
sale of Tekels Park to a developer. It doesn't
require a Diploma in Finance or indeed a
Diploma in Anything to realize that this is a
bad time economically to sell Tekels Park
Party On! Tekels Park Theosophy NOT
St Francis Church at Tekels Park
____________________
Classic Introductory Theosophy Text
A Text Book of Theosophy By C W Leadbeater
What Theosophy Is  From the Absolute to Man
The Formation of a Solar System  The Evolution of Life
The Constitution of Man  After Death  Reincarnation
The Purpose of Life  The Planetary Chains
The Result of Theosophical Study
_____________________
Preface to the American Edition    Introduction
Occultism and its Adepts    The Theosophical Society
First Occult Experiences   Teachings of Occult Philosophy
Later Occult Phenomena    Appendix
Try these if you are looking for a
local Theosophy Group or Centre
UK Listing of Theosophical Groups
____________________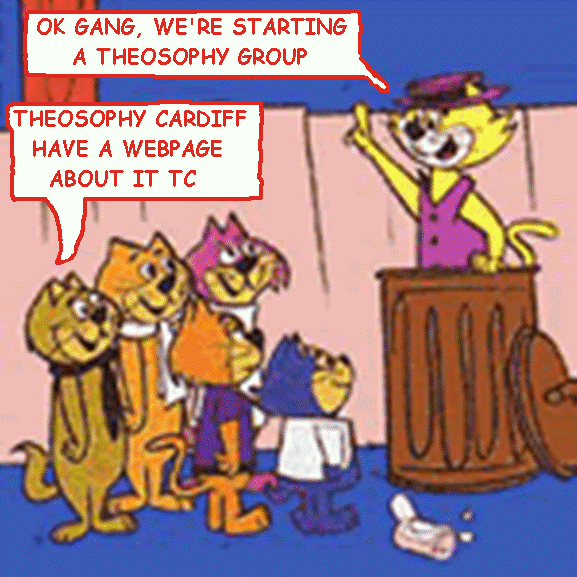 Your Own Theosophy Group Starts Here
A Guide to starting your own Theosophy Group
These are suggestions and pointers for forming
your own independent Theosophy Group and
not instructions on how to form a branch of a
larger Theosophical Organisation.
The subject of affiliation to a larger body is
covered but as affiliation may mean compromise
and nobody owns Theosophy anyway, we leave
that decision entirely up to you
________________________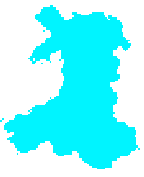 General pages about Wales, Welsh History
and The History of Theosophy in Wales
Wales is a Principality within the United Kingdom and has an eastern
border with England. The land area is just over 8,000 square miles.
Snowdon in North Wales is the highest mountain at 3,650 feet.
The coastline is almost 750 miles long. The population of Wales
as at the 2001 census is 2,946,200.
_________________________________

<![if !supportLineBreakNewLine]>
<![endif]>